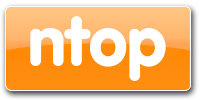 Hello, my Dear Community!
I would like to present next significant step in FastNetMon development. We have added support for AF_PACKET.
What is AF_PACKET? It's standard Linux facility for really fast packet capture.
You could read more in my article.
We got following features with AF_PACKET:
We could capture traffic on really big speed (we have tested 2 mpps and 5 Gb) without any external kernel modules
It's working out of the box on recent distributions
It's working on really any platform (ARM, PowerPC, RISC, etc)
No any licenses like PF_RING ZC
Really stable implementation
Support of ANY network drivers supported by Linux
We enabled this feature by default and you could get it with standard installer.
For enabling support you should add this option to
/etc/fastnetmon.con mirror_afpacket = off