Increasingly business is done online. With this, the risk of exposure to costly service interruptions from malicious actors also increases. Denial-of-service (DDoS) attacks have emerged as one of the most common and impactful attack vectors aimed at business networks. 
Every second that goes without restoring operations equals mounting costs, user dissatisfaction, and missed opportunities. Stable and reliable network uptimes are critical for meeting expected SLAs and KPI's.
FastNetMon's fast, reliable, and automated solution offers unparalleled relief for our business partners by keeping their networks up and running. How fast? 2 seconds fast for sFlow and SPAN/Mirror modes and around 30 seconds for Netflow 5/9 and IPFIX. 
FastNetMon's network protection capabilities run the whole gamut, from detection to mitigation, from monitoring to real-time visibility. Infinitely scalable and lightning-fast, FastNetMon delivers when it comes to volumetric attack detection and mitigation.
Would you like to keep your network safe?

Try FastNetMon Full Trial for FREE 1 month.
How Does FastNetMon Detect DDoS Attacks?
With 2-second detection, FastNetMon responds attacks the instance it receives traffic information from your network equipment (routers, switches, firewalls). FastNetMon is a versatile DDoS Detection tool, sensitive to a range of DoS/DDoS attack types:
FastNetMon can operate at scale while remaining performance thanks to a high-performance real-time traffic processing engine implemented in C++. It supports a variety of traffic telemetry protocols, such as NetFlow, IPFIX, sFlow, and SPAN/port mirror, such as Amazon and Google VPC Flow Logs.
Why FastNetMon?
| | | | |
| --- | --- | --- | --- |
| | | | |
| | | | Quick and Easy Integration |
| Lightning-fast detection times of 2 seconds for sFlow 5 and port mirror mode and from 5 to 30 seconds for Netflow/IPFIX. | Lab-tested scalability up to 5TB and 3 million flows/single server. Plus, linear scaling via adding any number of clustered servers. | Our highly qualified and experienced support team stands ready to assist you, whether it's just an inquiry or a full-blown DDoS incident. We care about you! | FastNetMon is a software-based solution with no special hardware required. Initial installation and configuration only take 40 minutes. |
| | | | |
| --- | --- | --- | --- |
| | | | |
| | | | Network Engineer-Friendly |
| Integrate with your ecosystem and configure your unique attack-profile using the REST JSON API, callback scripts, webhooks. A variety of metric export engines, including Graphite, Clickhouse, and InfluxDB, with optional Kafka support. | Furthermore, FastNetMon features wide-ranging network vendor support, such as Cisco, Juniper, Dell, HP, D-Link, Fortinet, Nokia, Mellanox, Huawei, ZTE, Mikrotik, Ubiquiti, and others. | Limit the damage done by attacks. FastNetMon can reuse existing capabilities offered by your ISPs to block attacks. It offers reliable integration with cloud scrubbing centers. It reduces their bills significantly by using on-demand activation instead of always-on mode. | Easy configuration via the friendly command-line configuration tool fcli. You don't need magic to set up. |
Going Beyond Detection
FastNetMon is a complete network security solution that offers across-the-board capabilities to monitor and protect your network. If you fall victim to the attack, Beyond detecting DDoS attacks, FastNetMon features advanced DDoS Mitigation to limit your business's damage and return to normal operations ASAP.
BGP BlackHole Automation
FastNetMon is compatible with all BGP implementations and bundled with BGP Unicast and BGP flow spec (RFC 5575). If an attack is detected, BGP will automatically be triggered to block or divert traffic from an attacked host. FastNetMon rapidly blocks sophisticated DDoS attacks, ensuring your network's safety and uptime.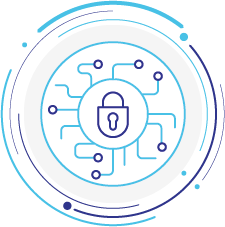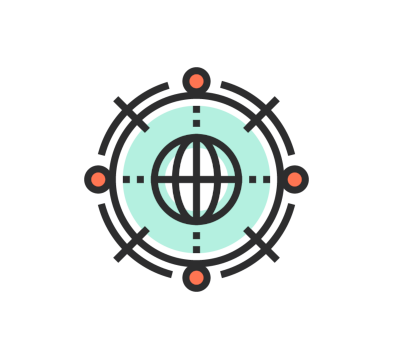 Flowspec DDoS Mitigation
Keep your legitimate traffic flowing while blocking malicious traffic using BGP FlowSpec-capable routers. Maintain business operations, manage customer experiences, and minimizes downtime-related capital expenses while protecting your network and filtering malicious traffic.
Traffic Visibility
FastNetMon maintains in-depth traffic data within an efficient storage system. This data is retained for years and allows you to instantly request customizable reports to get an in-depth understanding of your network's traffic during any period.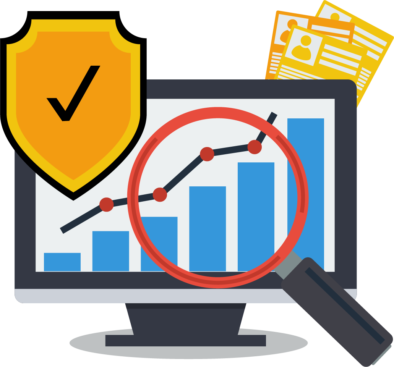 No matter the scale at which you operate or your network's complexity, every business should have DDoS attack prevention measures in place—our catalog of pricing packages scale with your requirements and budget. We don't limit the number of covered network devices, giving you peace of mind that your entire network is protected.
Our price starts from $115 USD per month. You can try FastNetMon during 30 days for free and after that decide if you need it!
Why Every Business Needs DDoS Protection?
| | | |
| --- | --- | --- |
| | | |
| Maintain SLA-backed guarantees | Maintain Customer Satisfaction | Keep Business Operations Predictable |
| Breaching SLAs can lead to a direct loss of customer trust as well as put you at risk of having to conduct financial remediation or even fall victim to litigation. Whether your an ISP, data center, or cloud provider, DDoS protection can help protect your businesses by maintaining high levels of service standards. | While successful DDoS attacks directly impact your bottom line, it also causes indirect damage via frustrated and unserved users. Unresponsive, unavailable, or slow consumer-facing portals may be the result of a DDoS attack. | For many businesses, like mobile operators, internet service providers, and VoIP operators, the network IS the business. Network interruptions or unpredictable traffic patterns may completely disrupt your ability to do conduct business or service customers. In this case, DDoS attacks are a direct threat to your bottom line. |
| | | |
| Improve Key Incident Response Metrics | | |
| Most businesses still underperform according to key metrics like Mean-time-to-detect (MTTD) and mean-time-to-respond (MTTR). These metrics directly correlate with damages suffered from an attack, especially in DDoS attack prevention. | DDoS attacks are often just a staging point for even more damaging attack vectors. Attackers can exploit this opportunity to access your data, exfiltrating or ransoming mission-critical or consumer information. | Determining a cyberattack's exact course and timeline can help identify critical weak points and network-critical components across your network systems. This information is useful for hardening against future incidents as well as damage mitigation and remediation. That's where visibility and reporting capabilities come in. |
Our Customers
We have customers in 134 countries around the World. They trust the protection of their networks to FastNetMon!
What customers say about us
Denys Fedoryshchenko
14. March, 2021.
Since i "grew" out of the free version, i bought a Fastnetmon Advanced subscription. Especially liked the graphs by subnets, it is convenient for diagnosing general network problems.
Сергей Мельник
18. January, 2021.
We are SP and fastentmon helps us to keep our infrastructure up and running, helping mitigate DDOS attacks. And it doing it very well.
Deivison Marteleto
17. January, 2021.
In my ISP, we face several types of attacks, we use FNM which is a quick and simple tool to use. We managed to fight this evil using FNM. Very satisfied.
Michel Alexandre
20. December, 2020.
Very useful tool. The best one.
dorian galiana
9. December, 2020.
FastNetMon is just amazing, The software is very useful and very simple to install // configure. The Graphite integration is nice and just working well The Support team is very friendly and replies instantaneous when we ask a question. For me it's 5
Mohsen Hoseini
15. October, 2020.
I heard about it years ago and never expected FNM to be such a wonder product until I decided to deploy it lately and I wish I had given it a try the first time I came across it. Now I can sit and relax while the fully automated FNM is protecting my network. Thank you Pavel not only your product is great your friendly manner is also one of a kind.
Patrick Dieu O'Grady
30. September, 2020.
Awesome , do exactly what is suppose to do i cannot be more grateful about this product. Is a kind of solution i was lookin for year. Easy to setup and some trouble i get was on my side and after looking 2 minute chrono on the forum i fix it.
Yanp David
23. September, 2020.
This is a very powerful tool for monitor networks.
Ørjan Sandland
9. September, 2020.
Very capable, bloat free software. Installation was a breeze.