Organisations and businesses are relying more on the network than ever before. In many instances, the network has become the business, such as is the case for managed service providers (MSPs), residential ISPs, mobile carriers, data centers, etc. Unfortunately, at the same time, networks have never been under this level of threat from malicious sources who want to disrupt or even damage infrastructure with various motivations.
Protect Your Network Infrastructure

Try FastNetMon FREE for 1 Month
At the same time, networks face unprecedented challenges to cope with growing data volumes, an increasingly diverse IoT (Internet of Things), and more complex and integrated topologies. While comprehensive and fine-grained network visibility can help you deal with these challenges, effective monitoring is hindered by the very same obstacles it's meant to solve. A study by Vanson Bourne found that 67% of organisations said network blind spots are their biggest obstacle to protecting their data.
Traditionally, WANs relied on a combination of security information and event management (SIEM) solutions and network management systems for visibility. However, A lack of mobile device support and the disparate security policies and protocols between various cloud endpoints, platforms, and applications make it nearly impossible to implement a unified network visibility solution.
What is Network Visibility?
The name is pretty self-explanatory. Network visibility encompasses awareness over all the components that form part of your network and the traffic flow between them. Both real-time network visibility and historical point-in-time network visibility are essential for effective network traffic monitoring and control.
Network visibility should provide you with more significant insights into your network performance, network traffic, network resources (e.g., routers or servers), applications, and big data analytics.
Benefits of Network Visibility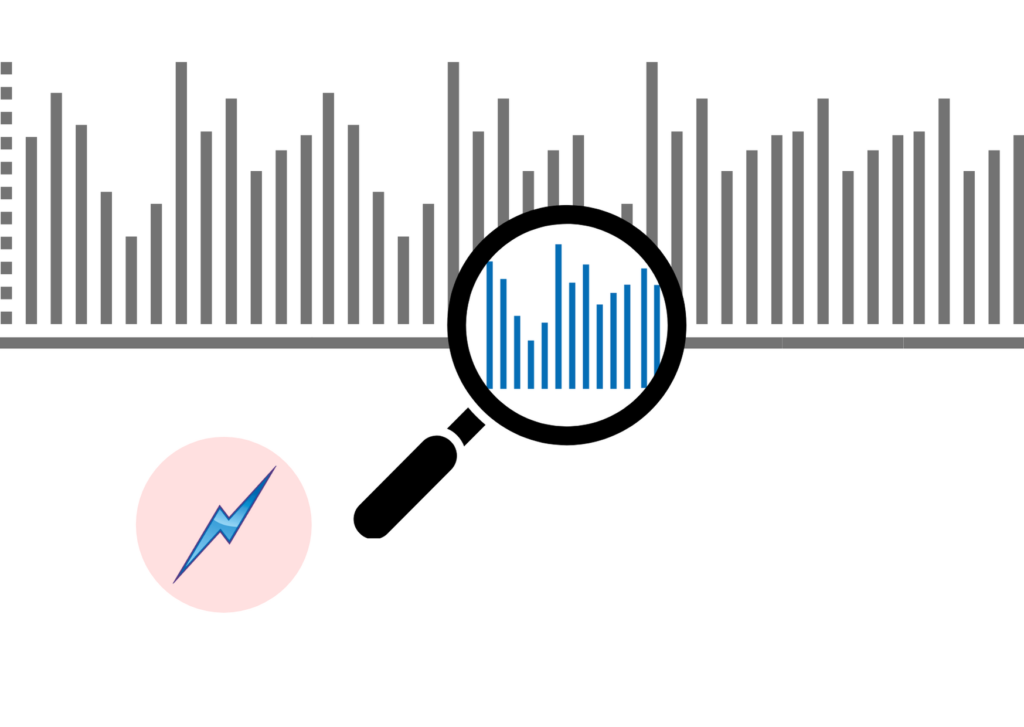 The greater the network visibility provided by your traffic analyser, the more proactive you can be in responding to network incidents or threats, protecting your data, and exercising control over data flow within your network.
However, being able to quickly identify and respond to an attack and the ability to carry out detailed forensics after the fact to analyse the impact on your network might be the most important. Not only will this help you minimises disruptions to your operations, but it will help you determine what you need to improve in your network protection to better deal with future attacks.
FastNetMon supports many techniques to help you deal with network attacks, such as DDoS Detection, BGP BlackHole Automation, and FlowSpec DDoS Mitigation. 
How FastNetMon helps solve Network Visibility challenges and protect your network from attacks
FastNetMon combines DDoS Detection and mitigation features with a full collection of network flow monitoring solutions. FastNetMon also utilises several input methods, such as NetFlow, IPFIX, and sFlow traffic monitoring. With this suite of capabilities, you can use FastNetMon to detect and mitigate attacks and achieve complete network traffic visibility.
During an attack, FastNetMon captures actions in real-time to help mitigate the attack. As a result, FastNetMon's traffic visibility functionality is ideal for analysing the consequences of attacks and using this information to prepare for future attempts.
FastNetMon Features:
Wide Range of Metrics you can Export
FastNetMon can export many different metrics (ClickHouse, Graphite, InfluxDB, Viktoria) to time series databases. You can ship calculated and fixed metrics such as speed (byte/sec, packets/sec, flow rate) for a specific host on your network (/32 for ipv4 or /128 for ipv6). Similar metrics can be exported for each host on your network and the total amount of incoming/outgoing traffic for each group of hosts on your network.
Finally, you can count incoming/outgoing traffic for a group of hosts or networks if you need to determine the traffic of one client or service that includes many IP addresses.
Database that is Suitable for Everyone
FastNetMon stores all traffic in column-organised databases (ClickHouse) because it is easy to cluster and scale to petabytes of data for clients with large networks, such as MSPs. ClickHouse also doesn't require any additional licenses. FastNetMon is an official partner of ClickHouse and is listed on their website as an official adopter.
For large-scale networks, FastNetMon allows you to unload traffic to ClickHouse. This capability was tested and verified by our team on our entire client networks at more than 1TBit. This proves that FastNetMon is a highly efficient and scalable solution for traffic visibility.
Why use FastNetMon for traffic visibility?
Aside from using some of the top DDoS detection and mitigation strategies, there are many other reasons why you should consider FastNetMon for your network visibility:
Unlimited Flow Storage
We keep your data securely stored in databases for years. This provides you with a nearly limitless backdrop of information for analytics and decision-making.
Flexible SQL Driven Reports
You can quickly and easily access your network data using SQL queries. FastNetMon uses the unified format according to the Cap'N'Prot data serialisation protocol.
Rich Dashboards
We provide many informative dashboards to flag database information as well as to use ClickHouse to analyse data. You can use dashboards that were developed by our team or our community. Using SQL, it's easy to customise dashboards by yourself, or you can request FastNetMon to configure a tailored dashboard for your needs.
Many unique dashboards provide information about:
FastNetMon provides network visibility and DDoS attacks detection and mitigation, combined with lightning-fast detection times of 2 seconds. Don't just take our word for it, but try FastNetMon yourself using our free trial. If you need any help or have questions regarding setting up your network, don't hesitate to ask our support staff for assistance.
How much does FastNetMon cost?
FastNetMon's pricing starts at $115 (USD) per month with no hidden fees. Find our full pricing schedule here.
Denys Fedoryshchenko
14. March, 2021.
Since i "grew" out of the free version, i bought a Fastnetmon Advanced subscription. Especially liked the graphs by subnets, it is convenient for diagnosing general network problems.
Сергей Мельник
18. January, 2021.
We are SP and fastentmon helps us to keep our infrastructure up and running, helping mitigate DDOS attacks. And it doing it very well.
Deivison Marteleto
17. January, 2021.
In my ISP, we face several types of attacks, we use FNM which is a quick and simple tool to use. We managed to fight this evil using FNM. Very satisfied.
Michel Alexandre
20. December, 2020.
Very useful tool. The best one.
dorian galiana
9. December, 2020.
FastNetMon is just amazing, The software is very useful and very simple to install // configure. The Graphite integration is nice and just working well The Support team is very friendly and replies instantaneous when we ask a question. For me it's 5
Mohsen Hoseini
15. October, 2020.
I heard about it years ago and never expected FNM to be such a wonder product until I decided to deploy it lately and I wish I had given it a try the first time I came across it. Now I can sit and relax while the fully automated FNM is protecting my network. Thank you Pavel not only your product is great your friendly manner is also one of a kind.
Patrick Dieu O'Grady
30. September, 2020.
Awesome , do exactly what is suppose to do i cannot be more grateful about this product. Is a kind of solution i was lookin for year. Easy to setup and some trouble i get was on my side and after looking 2 minute chrono on the forum i fix it.
Yanp David
23. September, 2020.
This is a very powerful tool for monitor networks.
Ørjan Sandland
9. September, 2020.
Very capable, bloat free software. Installation was a breeze.