More and more businesses are offloading their networking and storage needs to cloud services to help them deal with growing demands on their limited resources. Gartner has predicted that public cloud spending will increase by 18% in 2021, reaching a total of $304.9 billion. With 7% of the market share and tremendous year-on-year growth, Google Cloud is emerging as one of the top competitors.
While going to the cloud holds many benefits, it also comes with its fair share of challenges, particularly in maintaining high standards of network traffic monitoring and visibility. Having access to comprehensive, contextual, and up-to-date information is critical to make intelligent decisions and maintaining your network security.
FastNetMon is a lightning-fast network monitoring tool that's easy to deploy within Google Cloud infrastructure and integrates with native tools to enhance your visibility and control over your network.
We are certified Google Cloud partner.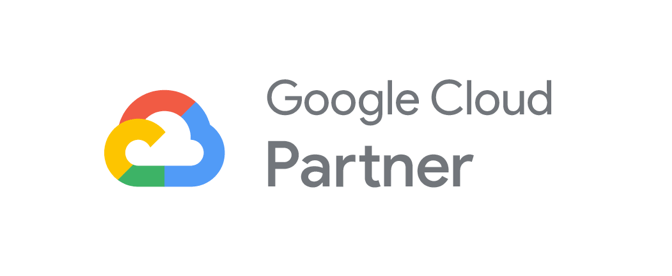 What Does FastNetMon Offer Google Cloud Users?
FastNetMon offers a complete solution for Google Cloud, featuring a one-click setup. You can deploy FastNetMon from Google Cloud market place , licensed on the Google Cloud side. As a further convenience, you can pay for FastNetMon through your cloud subscription without any direct, separate contract with FastNetMon itself.
When setting up FastNetMon on your Google Cloud infrastructure, FatNetMon will utilizes the native Google Cloud Datastore database instead of the standard MongoDB.
Why use FastNetMon With Your Google Cloud?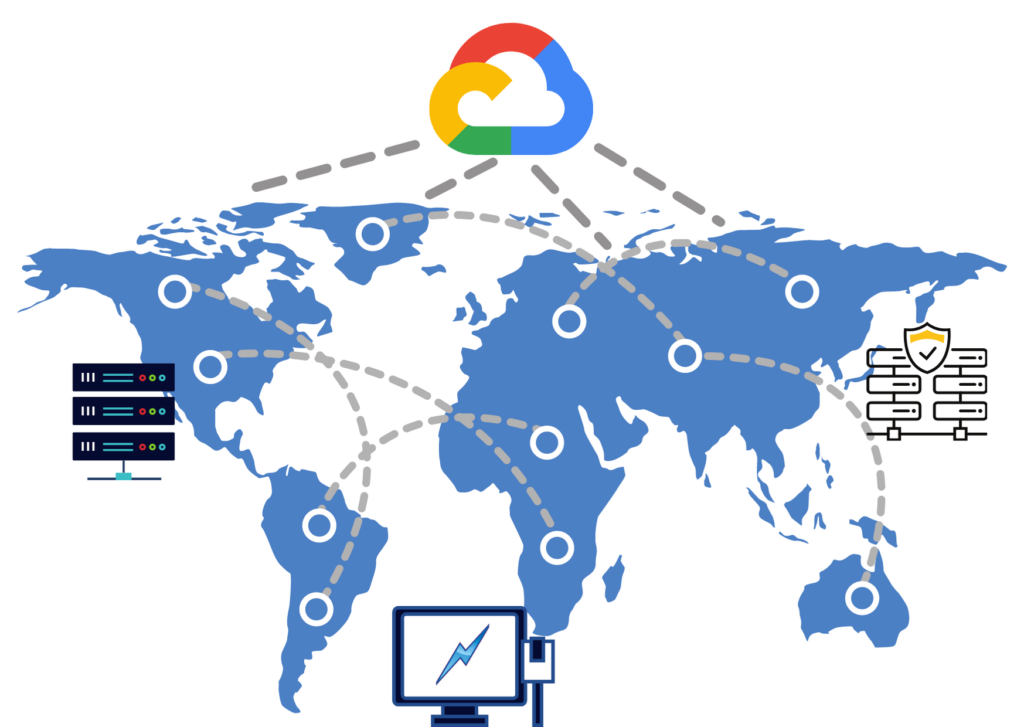 First of all, it's a highly safe solution that provides you with the ability  to store traffic and metrics data in separate regions and use native Google Cloud tools (such as VPC Flows, PUB / PUB, compute) to process and transform traffic information data.
FastnetMon in Google Cloud can be used as a complete solution for the detection and mitigation of DDoS attacks and network analytics. FastNetMon can detect what traffic is entering a particular instance, which instances/networks are becoming overloaded, and even what countries or autonomous systems are taking up excessive amounts of traffic. You can use this information to optimize your network systems and decide whether to move specific components from your cloud to content delivery networks (CDNs).
How to set up FastNetMon on Google Compute Engine (GCE)
As a flexible network analytics solution, FastNetMon offers three different ways to be set up on your GCE network:
Configure a single, central instance that receives all traffic from all regions.
Configure a single instance of FastNetMon in every region you use.
Configure a hybrid setup that simultaneously consists of a central instance and  instances across all active regions. Take note that data will be duplicated across regional instances and the primary instance. However, you will have the opportunity to get a global overview of all the data collected from all your regions if you have a distributed topology on your service.
When using FastNetMon, it's recommended to provide information about network events to Google Cloud using the PUB/SUB system with an additional FastNetMon component that accepts the incoming/outgoing traffic data associated with a particular instance or load balancer.
FastNetMon can also quickly ingest information from Google Cloud platform flow logs to provide you with the visibility to monitor your data and make informed networking decisions. The setup process is relatively straightforward, and FastNetMon's team stands ready to provide you with any assistance.
See how FastNetMon can help you monitor your Google Cloud network with a no-risk free trial. Our team stands ready should you need any assistance to configure the optimal FastNetMon in Google Cloud solution for your network.