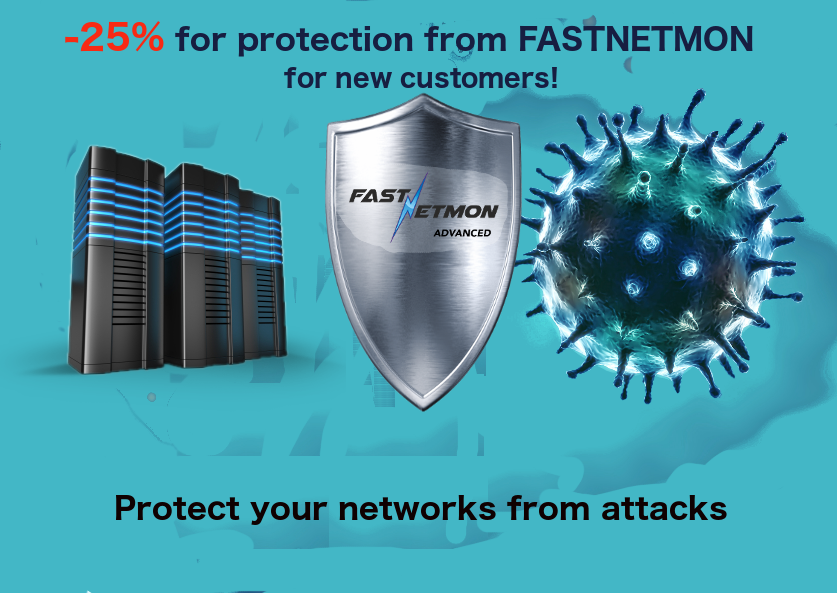 In the current situation due to Coronavirus when many countries are in lockdown, companies close their offices and relocate their workers to work from home, the load on the Internet is growing very fast. Many people shifted their activities online. Shopping, work, watching movies, connecting with friends, gaming are increasing traffic on the Internet. It's vital to keep networks safe and sustainable now.
🛡We offer discount -25% for all new customers if you place an order for FastNetMon Advanced in the next 4 months! If you would like to get our discount use code: PROMO_SALE_SPRING: https://fastnetmon.com/price/. It works for all orders!
🛡Also, we're going to keep any trial licenses running for at least two months. Feel free to order it and use for free without any limitations: https://fastnetmon.com/trial/.
Our team works according to standard schedule and we try to do everything to protect your networks! If you have any questions or issues, don't hesitate to write to us.
Take care and stay safe!