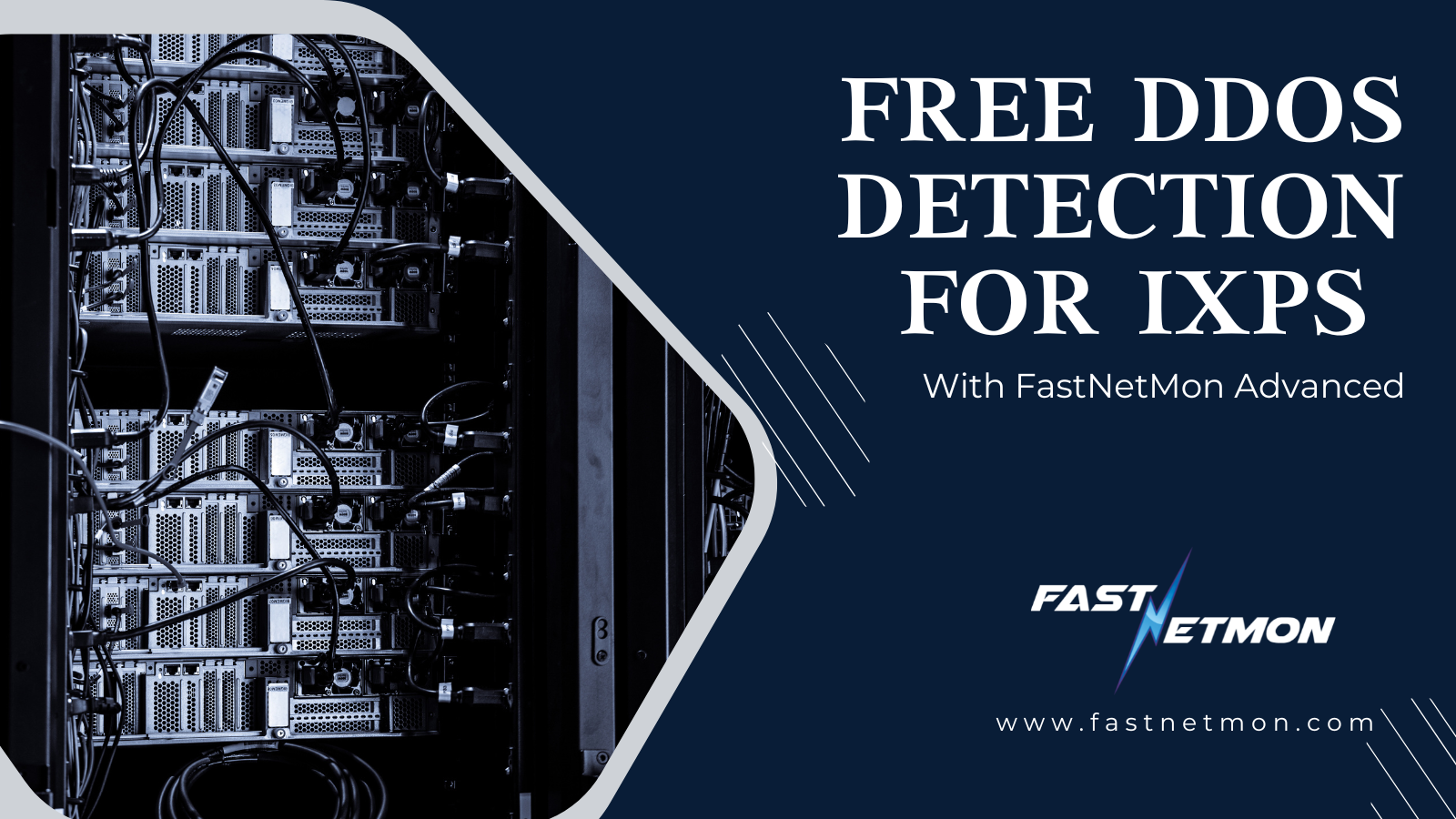 Hey Internet Plumbers and Packet Mongers!
We are a FastNetMon leadership team and we have strong determination to make the Internet more resilient to DDoS attacks. We help our customers to deliver network connectivity which cannot be interrupted by malicious actors.
Keeping connections running smoothly is vital for businesses. That's why every organisation should think about ways to protect itself and their customers from DDoS attacks. We believe that a reliable and versatile DDoS protection must be available for all kinds of companies.
We strongly believe that Internet Exchange Points are extremely important parts of the Internet. Their performance and security must be first priority.
Many IXPs are run by volunteers and we're grateful for their service and their effort to keep people connected. To make our humble contribution into Internet resilience and stability we are delighted to introduce free unlimited licences of our industry leading DDoS detection and mitigation product FastNetMon Advanced for all non for profit IXPs.
FastNetMon Advanced offers great visibility into your network and can scale to multi-terabit networks easily. In addition to DDoS detection our product offers a broad range of insights into your traffic. It will help you to see your traffic in real time and help you to investigate events that happened in the past.
To claim your licence please email us to sales@fastnetmon.com and we will issue the licence and technical assistance required to deploy our product.
Bear in mind, as an International company we must follow compliance regulations from the UK, EU and US and your request will be subject to regulations put in place by these countries. To implement these policies we need to confirm that your IXP is affiliated with a business entity.
Thank you!